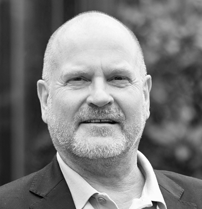 Peter Robinson | www.prcomm.co.uk
Peter is a pioneer of new media, disruptor of the creative communications industries
and strategic organisational consultant with 35 years' experience of helping business
owners, board members and government ministers to shape and change direction.
He has founded and successfully run two creative agencies, has raised venture capital
and been a principal in an international joint venture, and has advised numerous high-
profile start-up and fast-growing businesses through different stages of their development. In wide ranging consultancy assignments around the world, he has also
advised and written for leaders of international corporations such as Mars, JP Morgan,
Skanska, Whitbread and St. James's Place.
He has worked with ValueStep since 2017 and is currently chairman of a rapidly expanding training and education services business and wrote the company's winning bid for a five-year, multi-million-pound contract. Alongside particular strengths in helping business owners and leaders align strategy and narrative, he advises on:
Board composition and governance
Branding and communications
New business operations
Web development and multimedia production