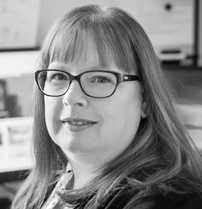 Charlotte Allfrey, Chartered MCIPD | www.metrohr.co.uk
Charlotte is a results driven HR Professional who provides strategic HR advice and services as well as practical help and guidance to help companies achieve their business goals by managing people effectively. She has proven expertise in encouraging and supporting HR strategy development, roll out and proactive business leadership, backed up by a sound foundation in more generalist HR management, including problem- solving, trouble-shooting and conflict management.
Charlotte has worked across a broad range of sectors, including manufacturing, pharmaceuticals, health and social care, private healthcare, charity and not-for-profit, in both private and public sector organisations. She is currently Bank and Guest Associate Lecturer in HR Management at Chichester College.
She has been working with ValueStep since 2019 and has made HR a central part of our teams adding bottom-line value for clients at critical points in their development. Her work has embraced areas such as:
Organisational development
Performance review and management processes
Employment contracts
Restructuring
Recruitment
Redundancy programmes